Keep an eye on our updates, as we will have some recordings that you have never heard before. Some of which are pre-Golden Bough. Let's all find ways to create and keep life going!
Help to keep our music living while we "Stay at Home"
Like so many others, we are not out in the world, not performing, not touring. Therefore, we are not able to generate the major part of our income.
Your contributions are a wonderful way to support our art and our liveliehood, while we wait to get back out on the road. Go here to help out: CONTRIBUTIONS
You can make a donation, or purchase some of our music. What you do does help and we will be able to bring our music to you in the not too distant future.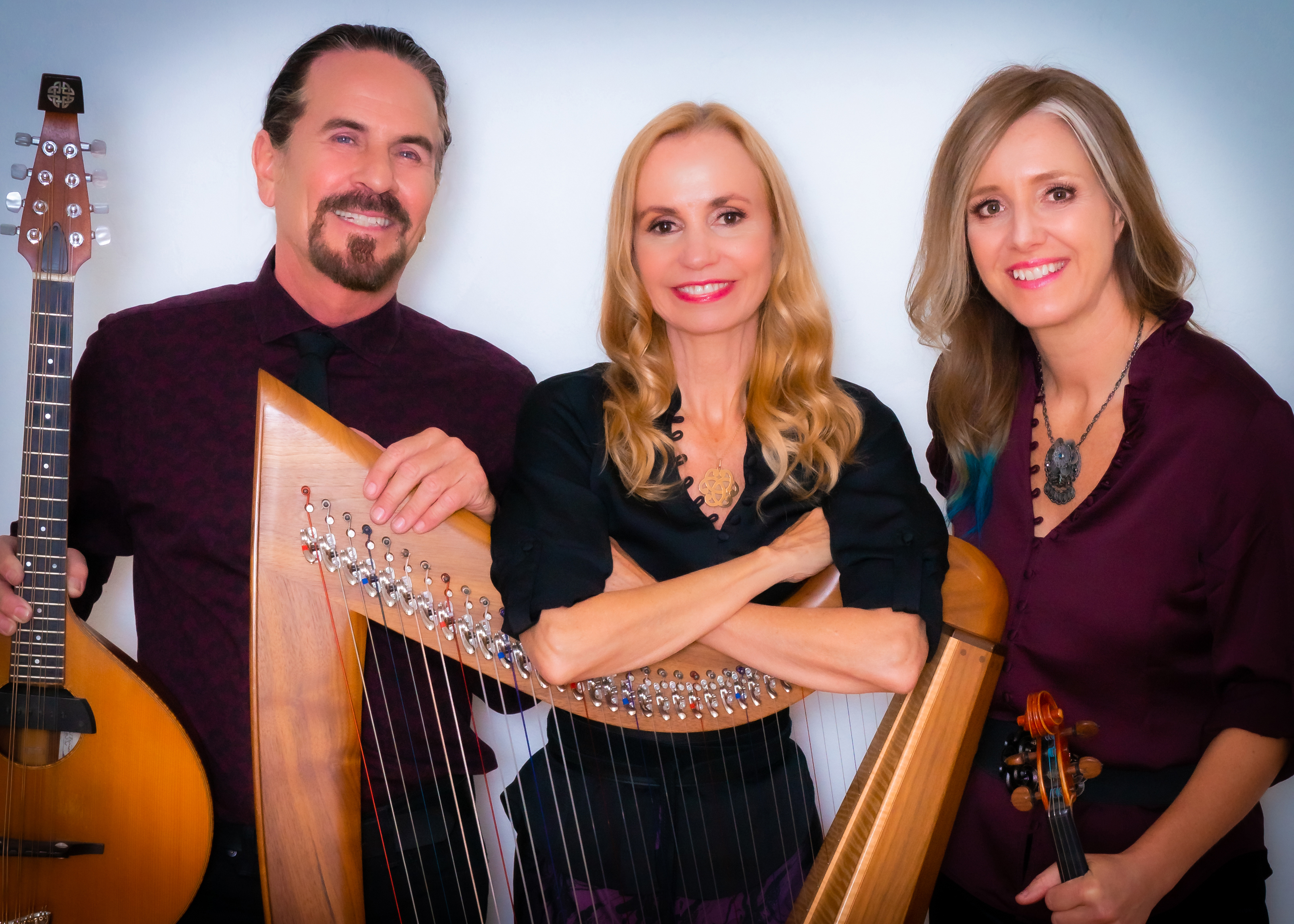 Paul Espinoza Margie Butler Kathy Sierra
Contact: Margie * Paul * Kathy info@goldenboughmusic.com
RESCHEDULED
April 29 - May 2, 2021
A

musical

get-away weekend at Camp Sierra.
June 12 - June 19, 2021
A private group excursion featuring private concerts, workshops, lectures, music sessions & Celtic Ceili dancing.
For more information on harps or private lessons, contact Margie at